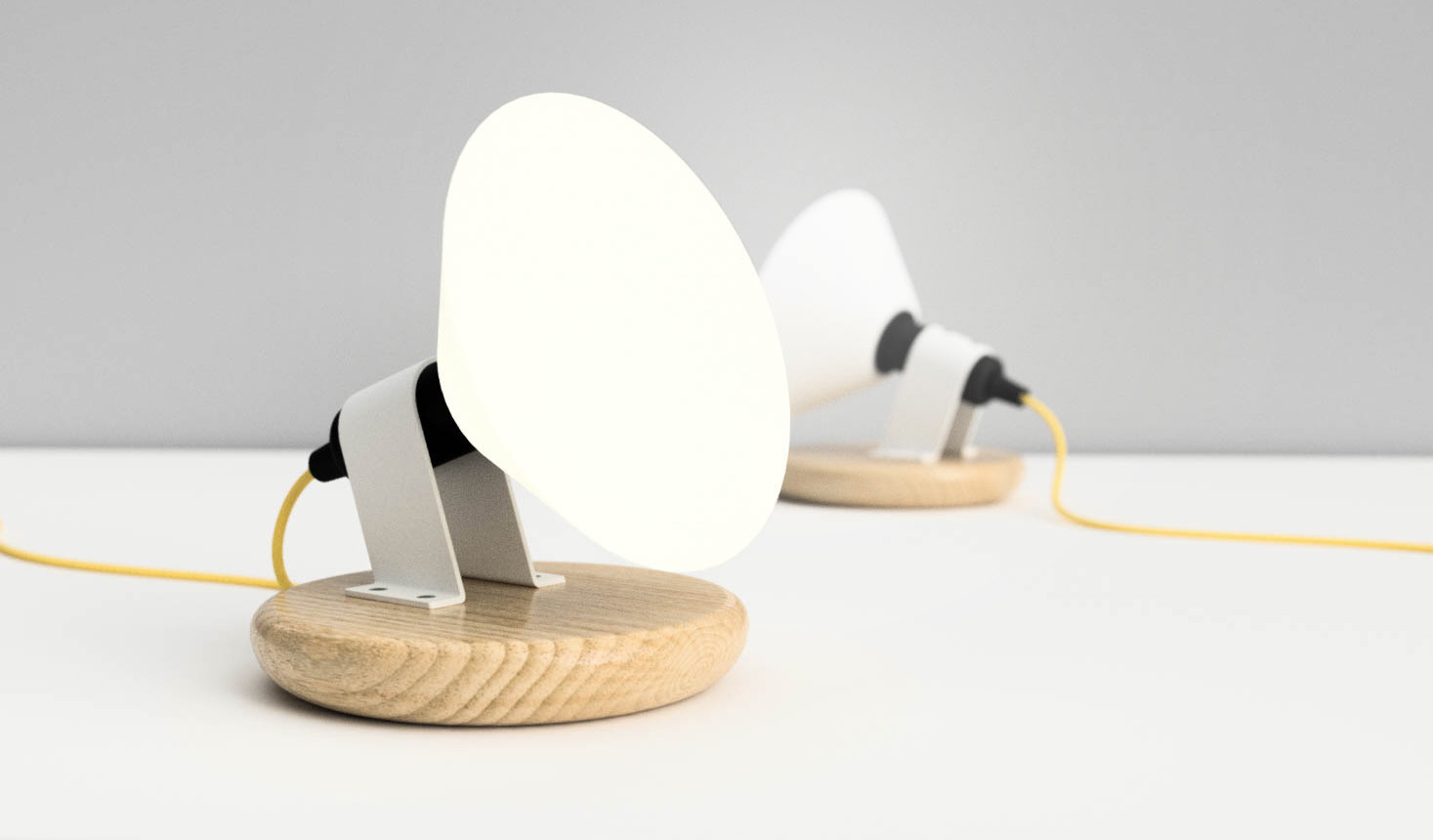 Little Lamp is a simple design with a minimal, fun aesthetic. The translucent shade acts as a diffuser, so light is cast evenly in a room giving a soft, ambient glow.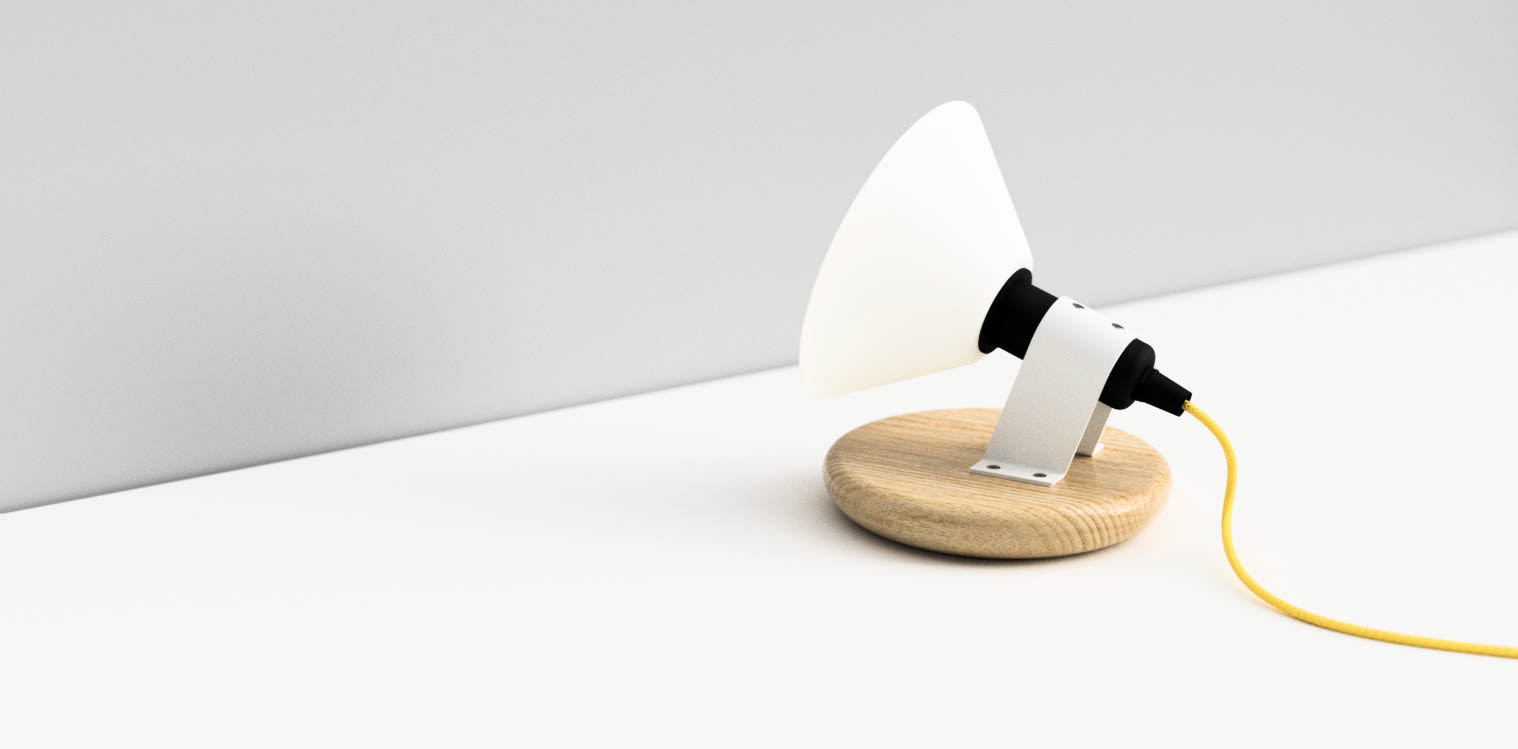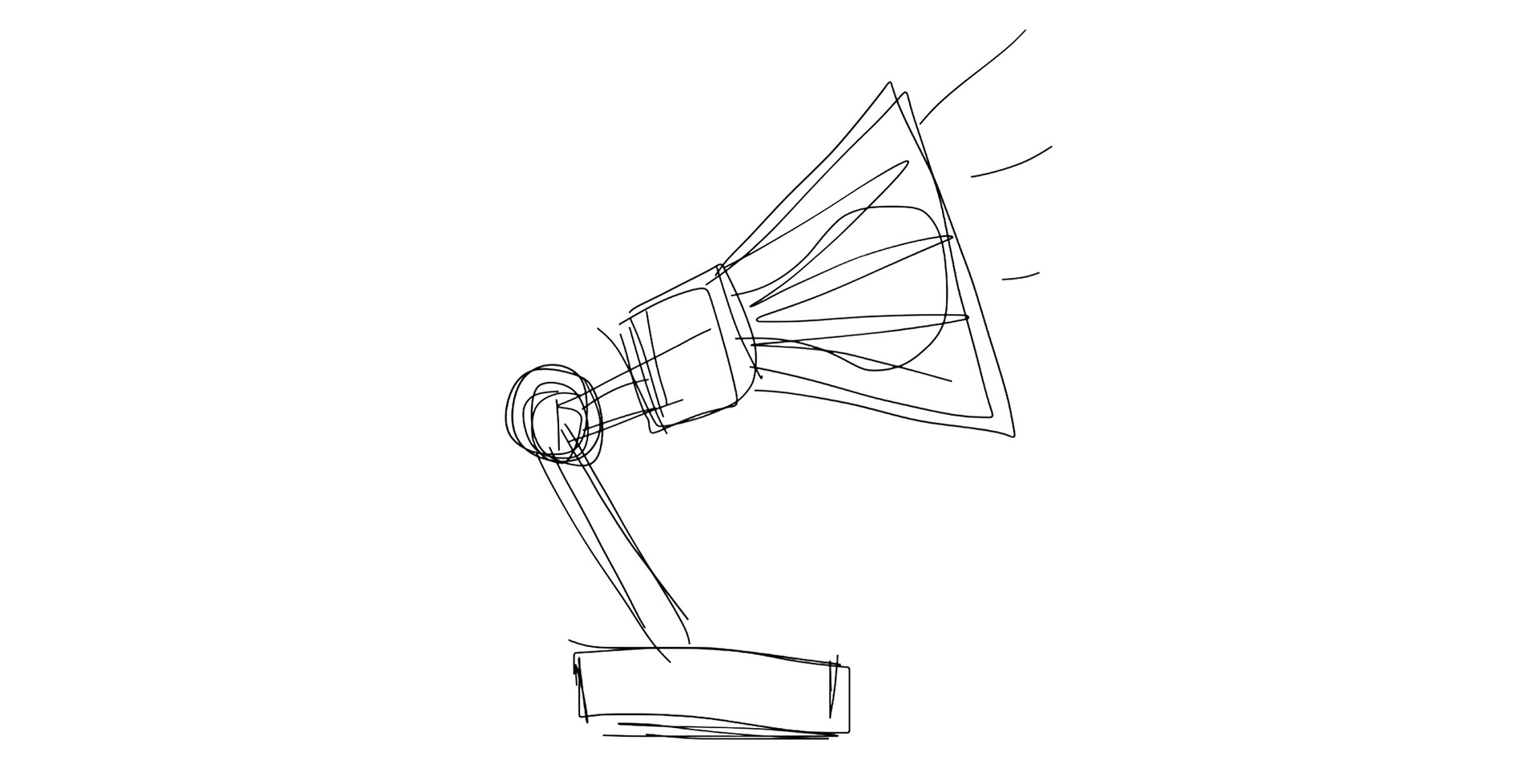 Above is the first sketch of the idea, sketched in notes on my phone. I knew that I wanted the design to have a small form factor and have a fun, quirky personality.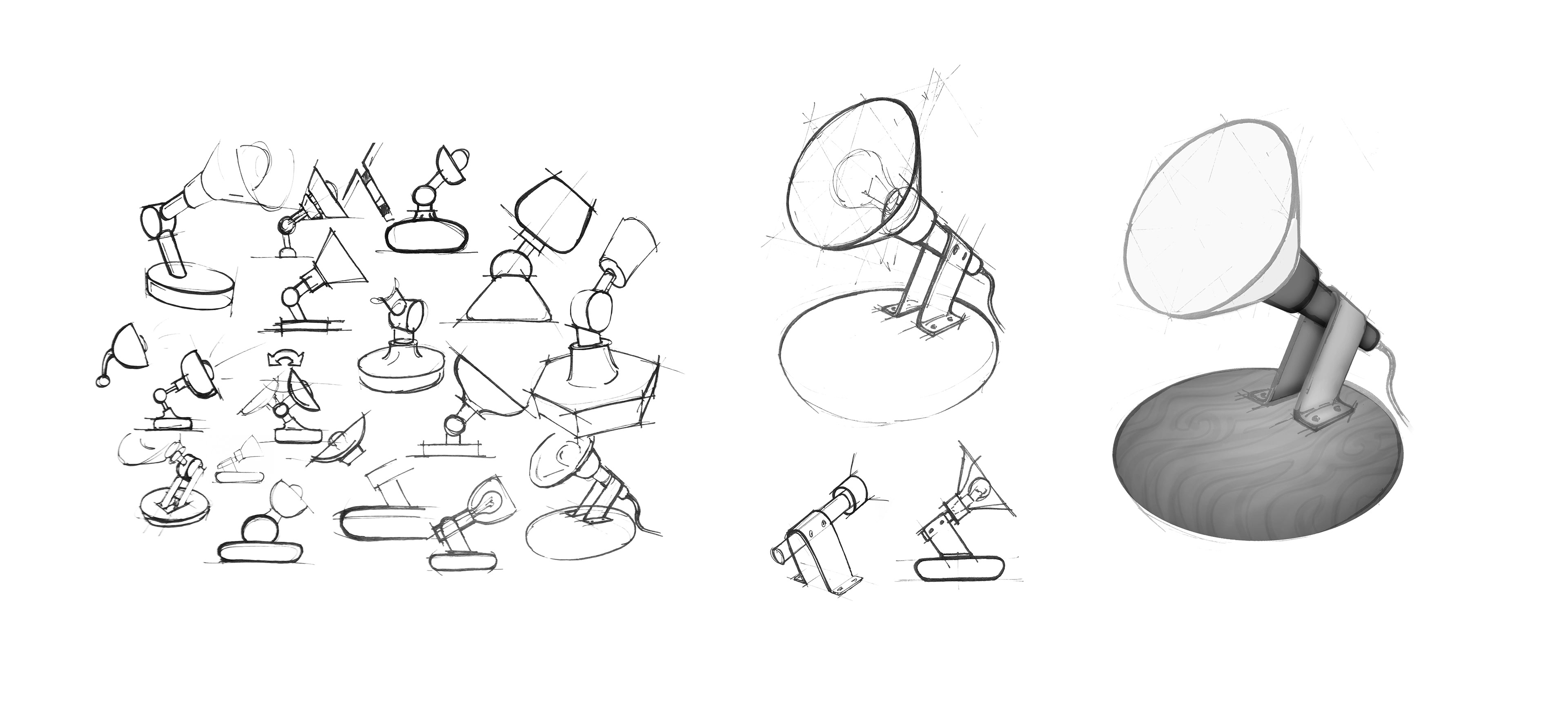 The design initially had a style similar to Anglepoise lamps. Through development sketches this changed to have a simple bent metal form as the core which is mounted on a wooden "blob" form base. The curve of the metal section seats a plastic unit which houses the cable and the light bulb fixture.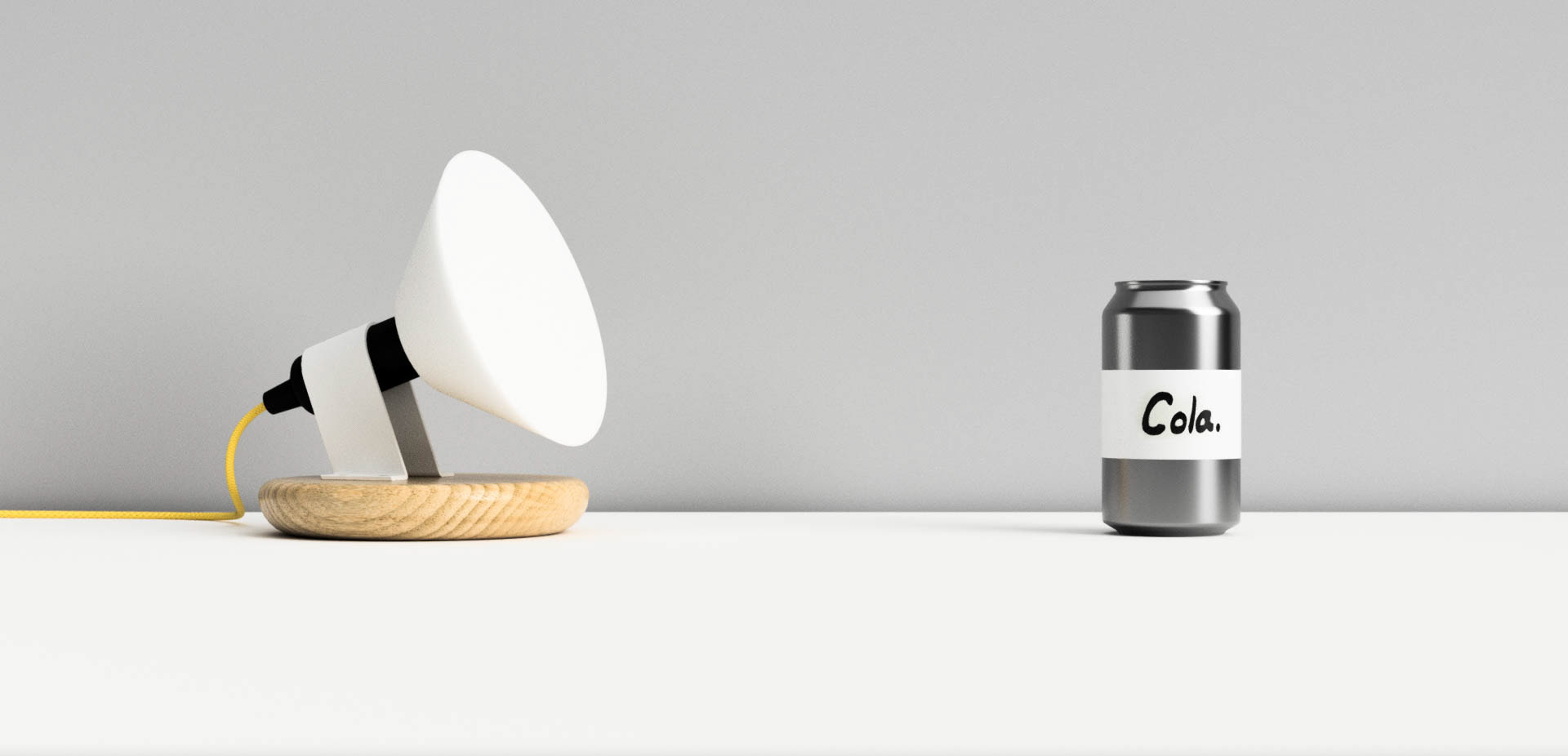 Little Lamp is true to both its materials and it's construction: the wooden base has a simple gloss finish, the bent metal support is secured in place with exposed Phillips head bolts and the coloured cable feeds directly into the rear of the plastic section. All of the connections use the same bolts and assembly is minimal requiring only a screwdriver.