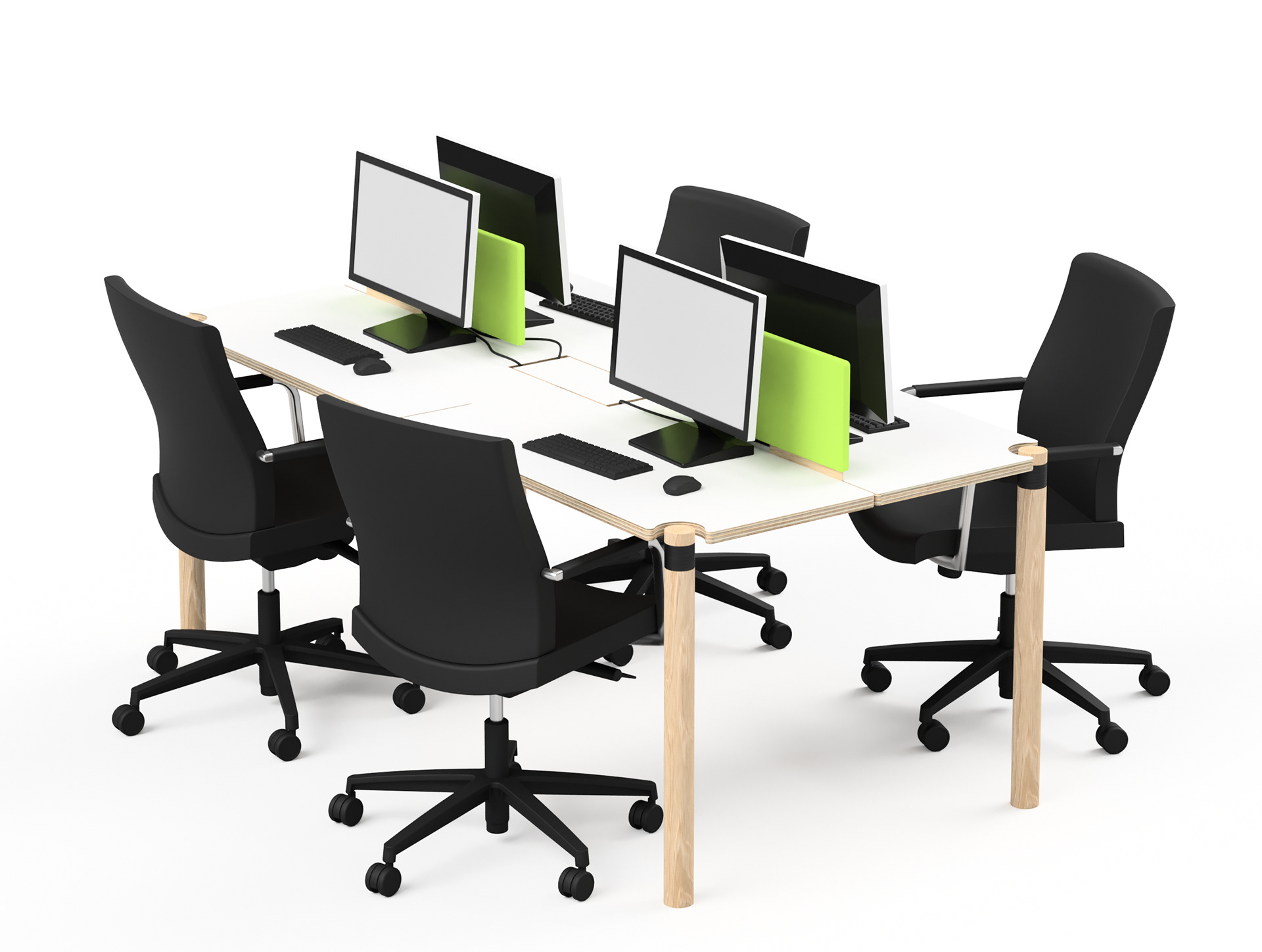 A versatile work space solution that satisfies the needs of both group and individual workers. 
While group working is still predominant, the need for boundaries and personal space is a very important factor to consider when designing a space that works. Segment caters for both of these working styles.
Segment is ideal for individual work as the subtle cutaways divide the space into quarters. These cutaways give the impression of personal space and work 'zones', providing people with a sense of privacy.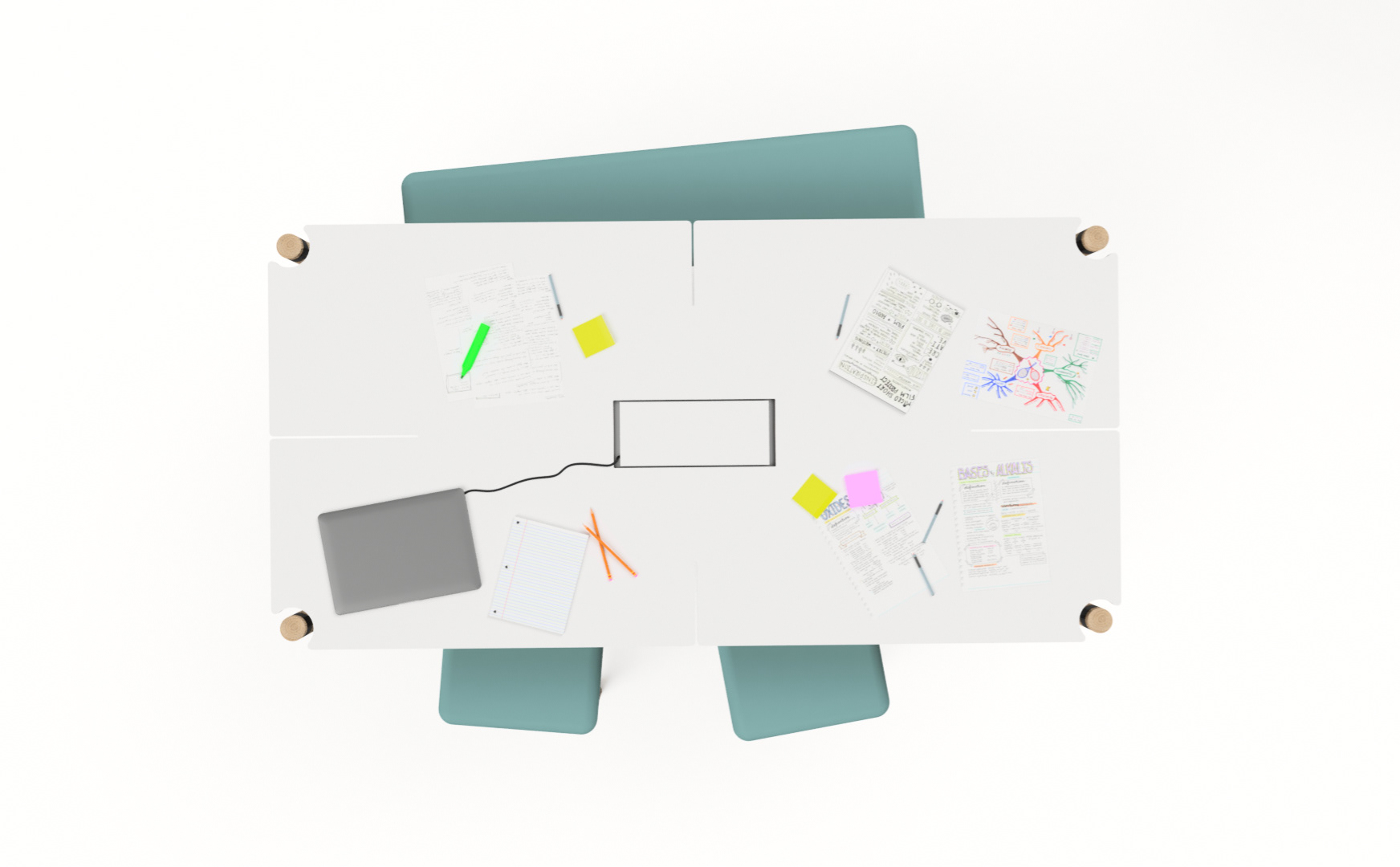 This work space also lends itself to group work; the subtle gaps do not interfere with the user's work, allowing for them to span their work across the table top and collaborate efficiently.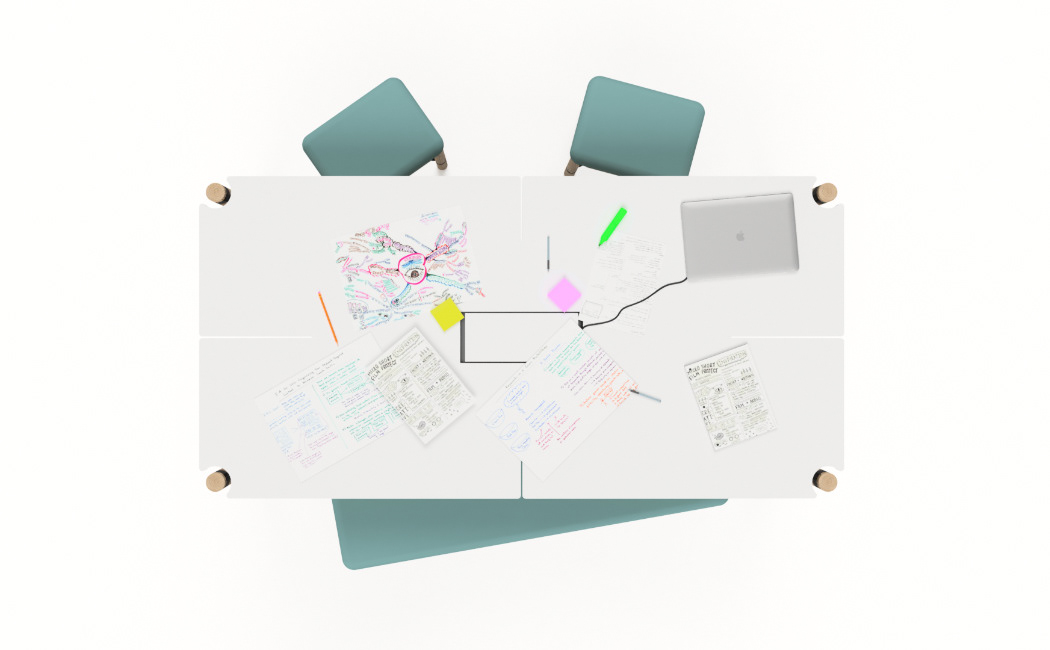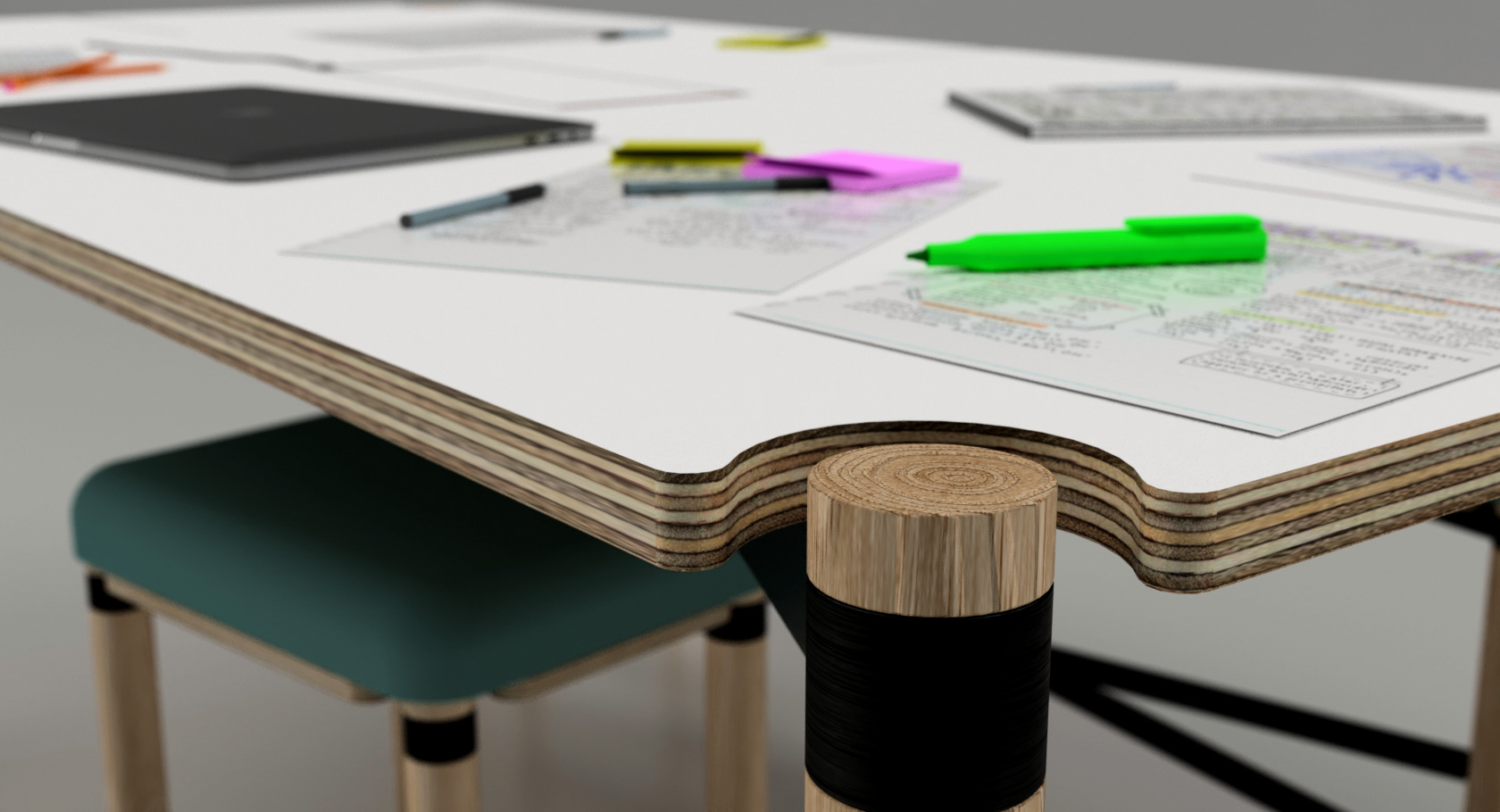 The cutaway corners allow for the leg to protrude upwards, subtly giving the user somewhere to hang their belongings, keeping the floor clutter-free and their bags free from dirt... as well as it looking pretty cool!

-Cutouts for concealed power unit
-Lends itself to becoming configured in rows
-Optional upholstered dividers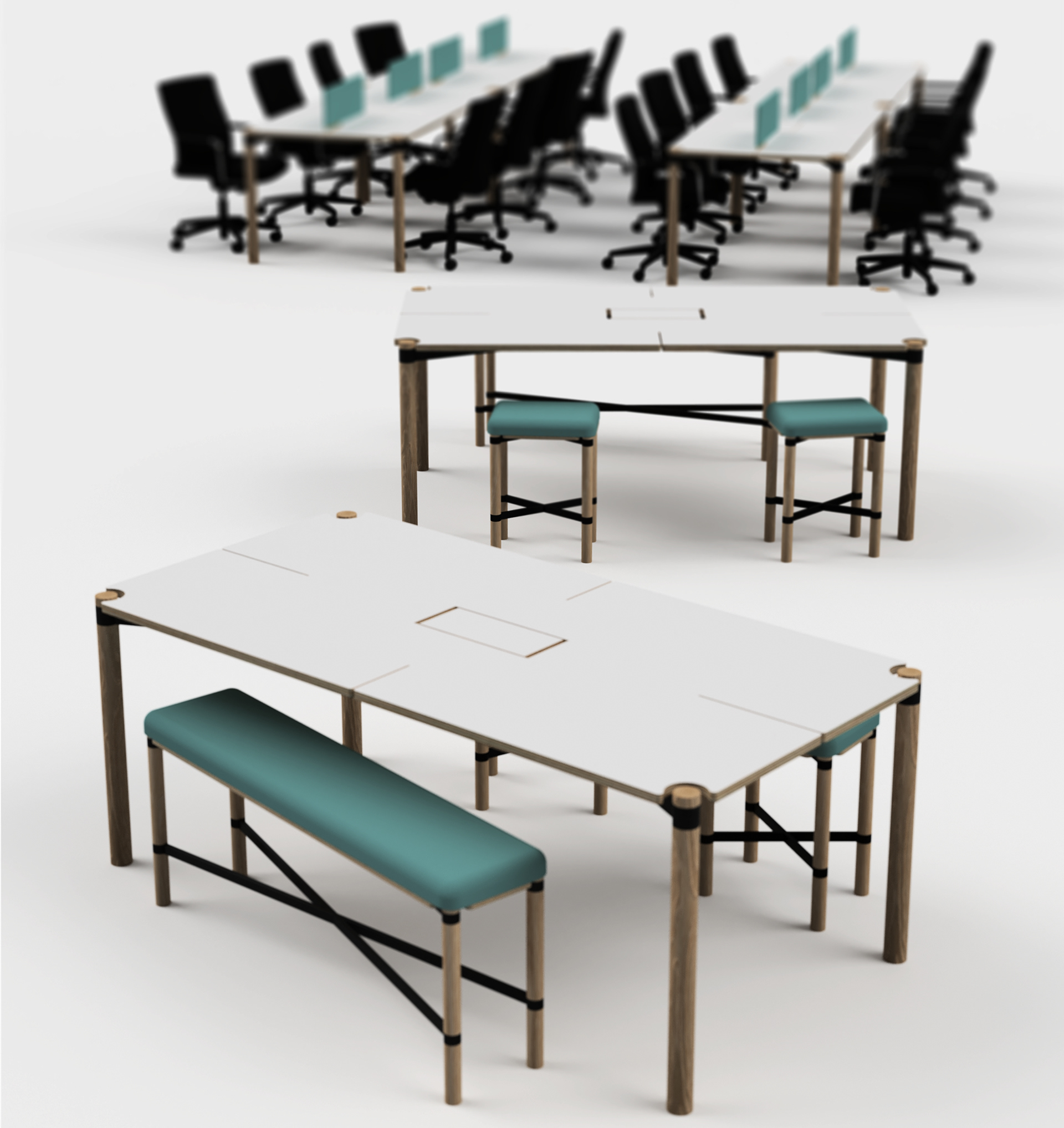 The laminate top paired with the fabric upholstery lends itself to a plethora of colour ways and customisation options; allowing the company to reflect their personality in their furniture! 
​​​​​​​