This personal project was an exercise in creating a product with a clear brand aesthetic. 
The brand selected to design for was Smeg, and the product a speaker. The speaker would need to be suitable for use in the kitchen, but also must be easily transported to other rooms or even outside of the house.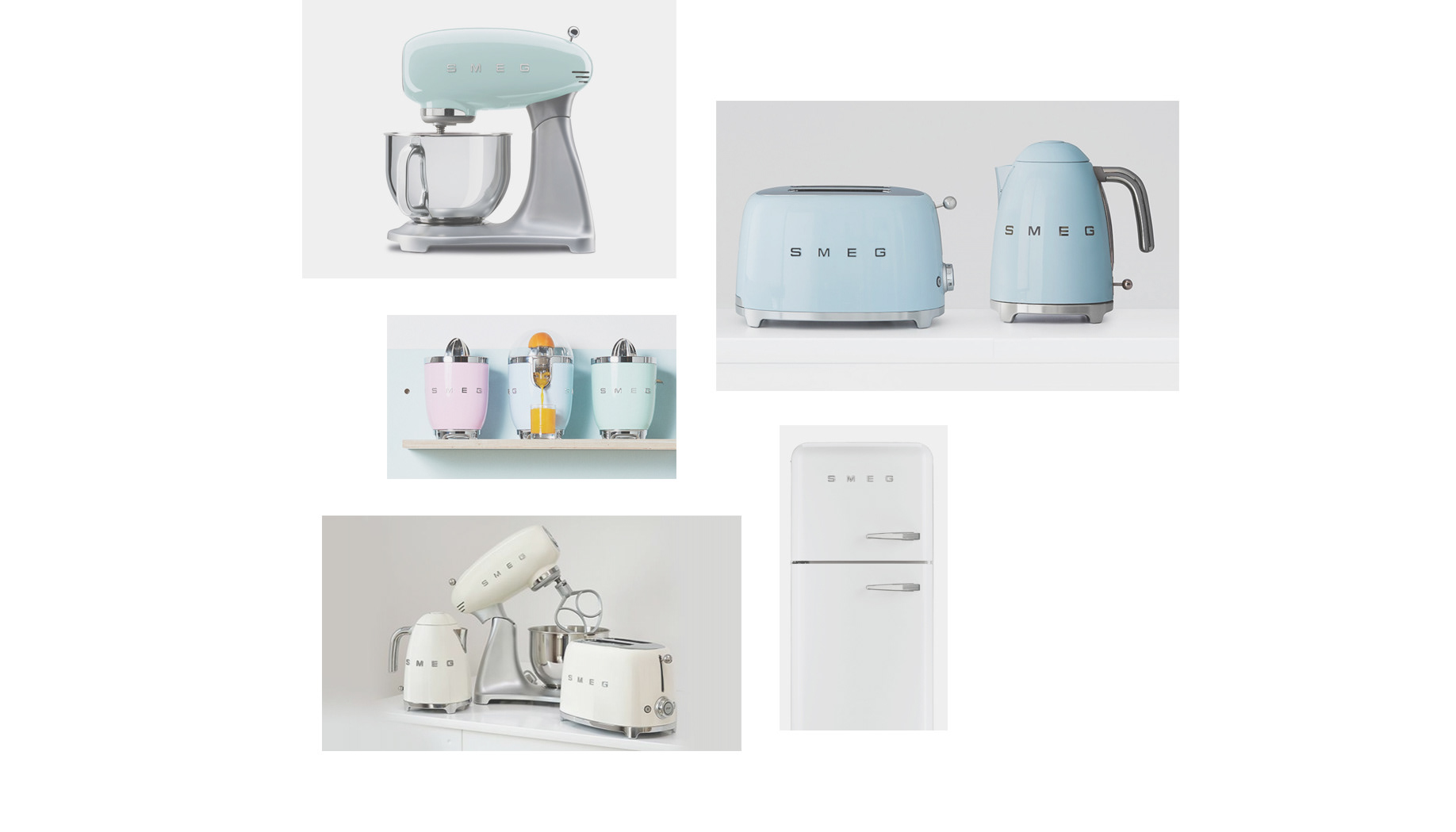 Initial sketches defined the form and functionality of the speaker. The selected form had a slightly curved body and mounted onto a dock to charge. It also had a carry handle and inset tray section on top to place a phone.

Digital sketching refined the design and allowed for experimentation with surface detail. The selected speaker design featured downward facing speakers to keep them free from dirt, grease and other contaminants, however, this meant that without a speaker grill, the faces of the design needed detailing to add visual appeal and interest.
A cross section demonstrates the arrangement of the speakers. The casing also incorporates a storage compartment for cables to keep the surrounding area clutter free when in use.